A Crazy Killer and a Sleazy Shyster; More Feud "Fake News?"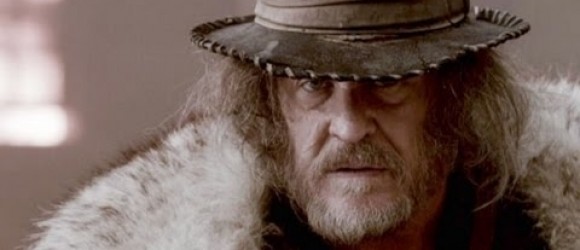 I have proven, by the records, that the majority of the "history" in feud books is fabricated. But you don't have to see the actual records (which I often show) to know if you are reading a tale and not real history. All you have to do is keep in mind what Ryan Hardesty says often: "The characters are one-dimensional."
In the feud yarns, Jim Vance is a vicious and impoverished desperado, who was, in the words of Dean King, even more feared than Devil Anse.  In reality, Jim Vance, a brother to my 3g grandmother, Mary Vance Hatfield, was exactly as my Granny described him. Grandma Dotson, a Hatfield by birth-on BOTH sides—was ten years old when Uncle Jim died, and she knew him well. Granny said that Uncle Jim was a large, garrulous man, with a full flowing beard, whom everyone liked. As I have proven—by the records—Granny was right and the feud writers are wrong.
He bought and sold thousands of acres of land, and employed dozens of men in his businesses. Uncle Jim was elected constable and appointed justice of the peace in Logan County, and was appointed deputy sheriff in Pike County. The sheriff who made Jim his first deputy was none other than Perry Cline, brother-in-law to Asa Harmon McCoy, whom the feud liars say was murdered by Jim Vance.
Uncle Jim lived about sixty years without being charged with a single crime. Yet, in the feud yarns, he is a one-dimensional psychopath that they call "Crazy Jim."
Perry Cline is a sleazy lawyer in the feud stories. Cline was, indeed, a lawyer for the last few years of his life, and he was often looking out for the main chance. He would sue you at the drop of a hat. Lawyer Cline was involved in some sleazy dealings, but he was much more than that in the real records.
He was such a coward in the feud books that he handed over a large inheritance to Anse Hatfield, simply because he was afraid of Devil Anse. In reality, there has probably never been a man in Pike County who had more raw courage than did Perry Cline. Many folks that have read feud books have asked me why it was Perry Cline who took charge of the party of guards that accompanied the eight Hatfield defendants on their trip to Louisville for their hearing in federal court, when everyone feared that the Hatfields would swoop down upon them and free the prisoners.  The answer is that Perry Cline was the one man who had the nerve to do it, and the people in charge in Pikeville knew it.
Perry Cline moved to Pike County in either 1871 or 1872. In 1875, he became the youngest man ever elected sheriff at age twenty-five. His son, John S. Cline broke that record in 1892 when he was elected sheriff at twenty-three.
While serving as sheriff, Cline was charged with both assault and manslaughter. He pleaded guilty to assault and was acquitted at trial on the manslaughter charge. The two-fisted, gun-slinging sheriff was light years away from the sleazy shyster of feud lore.
Cline took a leading part in organizing the gang that invaded Logan County in 1887 and 1888, but he was serving under his foster father, Colonel John Dils. Had he not been debilitated by the disease that would kill him a couple of years later (TB), I have no doubt that Perry Cline would have ridden at the head of the gang.
My Grandfather, Perry Dotson, was named for Perry Cline. When you know that my great grandfather, Ransom Dotson, was one of the strongest Republicans in Pike County when he named Grandpa after the Democrat sheriff, you can begin to realize the stature of Cline among his Peter Creek neighbors. When I asked Granny about Perry Cline, her answer was succinct: "Perry Cline was a great man."
Had he not succumbed to tuberculosis at age forty-two, I believe that Perry Cline would be remembered today as the most important figure in Pike County history until the time of Paul Patton and Mayor Hambley. But you'd never know it by reading the feud books.
Jim Vance and Perry Cline had a falling out in 1876, when Cline sued Vance over a land deal. From that time until Vance was murdered, there was rarely a time when there was not an active case in Pike County with those two being the parties at bar. One suit was still pending when Vance was murdered.
The real story of Vance and Cline is an engrossing tale, but feud books readers are deprived of it. Instead, we have Mr. Hardesty's one-dimensional characters. And we are all poorer for that.