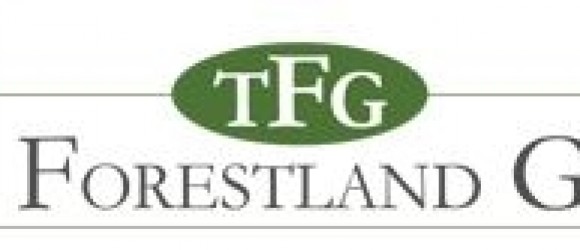 My books, this blog, my Facebook "Hatfield-McCoy Truth" page and Ryan Hardesty's "Real Hatfield, Real McCoy, Real Matewan" Facebook page have proven—by the historical records—that the Hatfield and McCoy feud yarn is a libelous screed against our ancestors. It follows that, by extension, we are also libeled by it. Yet the tale persists, presented to the world as "History." Why?
The answer is simple: People with power and money were behind it from the beginning, and they still are. The same financiers who owned the newspapers that published the original yarn in 1888 also controlled the land and coal companies who were scooping up the land of the "Feudists."
The first expansion of the original 1888 tale was by a man named Charles Mutzenberg. If you buy Mutzenberg's book today, it will show a copyright date of 1917. What few people know is that the book originally appeared in 1897, and it was published by a coal company that owned tens of thousands of acres of Eastern Kentucky.
Scroll forward to the 21st century, and you see the same forces at work. In 2013 Dean King wrote the most voluminous and the most outrageous compendium of libels against our ancestors and us. That book presents our ancestors as bloodthirsty and stupid. But it goes further, claiming that we are still the same.
King claims that he and his teenaged daughter were fired upon TWICE, first in 2009 and again in 2010, as our cousins attempted to "warn him off" as he did his 'research' in Tug Valley. Of course these attempts to murder the intrepid writer were not reported to law enforcement.
Most importantly, King tells us that he was accompanied on his sojourn in our valley by the man in charge of the biggest absentee land owner in West Virginia. King says that Mr. Craig Kadevarek, Senior Director of Forest Operations for the Appalachian Region for the Forestland group, accompanied him as he came under fire from the descendants of the feudists.
A man who is overseeing three quarters of a million acres does not take a few days out of his schedule to travel around with a writer unless he knows that the end product will be a book that benefits his company. He was not disappointed. After nearly 400 pages about our barbarous ancestors, King wrote: "I can attest to the continuing ferocity of the neighborhood." (p. 377)
We are the only demographic group that can be safely denigrated on network TV. The foundation stone of the stereotype with which we are still saddled to this day is the feud story. People who will fight a decades-long war and kill dozens of each other over a pig will do anything.
Ten to twelve thousand children in Flint Michigan were exposed to lead poisoning in their water, and there was a justifiable national uproar over it. Three hundred thousand people in West Virginia were exposed to poisoned water in 2014, and it was a mere footnote.
As long as the hillbilly stereotype exists, nothing will change significantly. That stereotype is founded on the tale of people who went to war over a pig, and the stereotype will not die until the feud yarn dies.
That's why we fight the feud liars on every front, using the historical record as our weapon.
Victory will not come easy, but it will come.  The power of big money remains sufficient to cause people who are paid by the taxpayers to preserve and present our history to write and say things that they know—from the records—are not true.  That will end. Maybe not in my lifetime, but it WILL end!